In our shop in Perth, we stock 1000s of CDs & DVDs as well as a large selection of Vinyl LPs,12" Singles, 7" singles and picture discs, plus Ltd Editon Box Sets on CD & Vinyl.

Plus an extensive range of Second Hand Vinyl covering all genres of music



Released now LIMITED EDITION 'Ziggy Stardust'
GOLD VINYL.
Not available on-line * SHOPS ONLY!!!!!!!! a few left.. Only £20.






David Bowie

'Be My Wife' 7" Picture Disc

£14










Status Quo



Single Boxset: 1980 - 1984 [VINYL] Box set
12 x 7" Singles

£95



This carefully curated release is the second in a series of 5 limited edition Status Quo 7" singles box sets. Each set will cover a decade (in the case of the Eighties – Two) of the band's UK 7" singles. The music is also available via a digital download code included in the box. Featuring all the 7" singles from the first half of the eighties including such major hits as 'What You're Proposing', 'Something 'Bout You Baby I Like', 'Dear John' and 'Old Rag Blues', this box set takes us through the output of a truly seminal band in a transitional period that saw them play the opening of Live Aid and become the nation's favourite. The singles, mastered from original tapes, will be presented in their original sleeves (picture and house bags). This Limited Edition release offers twelve 7" black heavyweight vinyl records housed in a rigid lift-off lid box. The box set will also feature a booklet with quotes and chart history on each single along with a selection of rare foreign covers and memorabilia. Fully supported by the band, "The Vinyl Singles Collection 1980 – 1984" is a phenomenal collection that will be cherished by Quo fans the world over.


***************************************************








Roger Waters



Is This The Life We Really Want? [VINYL]
2 x LP Gatefold Sleeve

£24




**********************************************







Tonite Let's All Make Love in London

(Limited Edition) Original recording remastered, Soundtrack includes Pink Floyds 'Interstellar Overdrive'.

£20




**********************************************



Released now LIMITED EDITION 'Hunky Dory' GOLD VINYL.
Not available on-line * SHOPS ONLY!!!!!!!!
a few left.... Only £20.

*********************************************************************************************





Sgt. Pepper's Lonely Hearts Club Band £35

ANNIVERSARY EDITION

Expanded 180-gram 2LP vinyl package features the new stereo album mix on the first LP and adds a second LP with previously unreleased alternate takes for each of the album's 13 songs, newly mixed in stereo and sequenced in the same order as the album.

********************************************************************




Sgt. Pepper's Lonely Hearts Club Band BOX SET £109

Product Description
This extensive collection gives an unprecedented insight into how The Beatles made their ground-breaking album. The box set features a new stereo version by Giles Martin and 33 tracks from the Sgt. Pepper sessions that place you in the studio as the group develop the songs.
4 AUDIO CDs:
A new stereo mix of the album by Giles Martin. Sgt. Pepper Sessions on 2 CDs – with over 100 minutes of audio illustrating how the album was created. Newly mixed from the original four-track tapes, most of the material is previously unreleased. Also contains the original 1967 mono mix of the album and bonus tracks including three previously unreleased mixes.
BLU-RAY/DVD:
Fully restored 1992 documentary The Making of Sgt. Pepper, including interviews with Paul, George and Ringo and fascinating in-the-studio footage introduced by George Martin. Restored promotional films for 'A Day In The Life', 'Strawberry Fields Forever' and 'Penny Lane'. 2017 Giles Martin 5.1 surround sound mix and high-resolution stereo audio in 96KHz/24bit of Sgt. Pepper's Lonely Hearts Club Band plus 'Strawberry Fields Forever' and 'Penny Lane'.
144-page hardback book featuring an introduction by Sir Paul McCartney, comprehensive song-by-song details and recording information, in-depth essays about the design of the cover, the album's musical innovations and its historical context… and much more. Illustrations include photographs from the recording sessions, handwritten lyrics and Abbey Road documentation.
Plus a replica of the original card insert and two bonus posters.
***************************************





2017 Collectors Box [VINYL] £43
contains 'Fear of the Dark' and 'No Prayer for the Dying'
plus space for the other albums!!!!




Iron Maiden 'Virtual X1' 2xLP
£28


Iron Maiden 'The X Factor' 2xLP

£28


Iron Maiden 'Fear of the Dark' 2xLP

£28


Iron Maiden 'No Prayer for the Dying' LP

£20




*********************************************



5 LP Box set

£85



********************************************



Jason Isbell and the 400 Unit 'The Nashville Sound' LP £22
Hawkwind 'Into the Woods' 2xLP £25
Tangerine Dream 'Particles' 2xLP £20
Goldie 'The Journey Man' 3xLP £28
Stiff Little Fingers 'No Going Back' LP £20
The Strypes 'Spitting Image' LP £20
Radiohead 'OK Computer' OKNOTOK 1997 2017 3xLP £25
Stiff Little Fingers 'Best Served Loud' 2xLP £20
Prince 'Purple Rain' Picture Disc 12" £24
Iron Maiden 'A Matter of Life and Death' 2xLP £28
Iron Maiden 'Dance of Death' 2xLP £28
Iron Maiden 'Brave New World' 2xLP £28
Iron Maiden 'Rock In Rio' 3xLP £35
Booker T & The M.G.s 'Green Onions' LP £16
Joe Bonamassa 'Live at Carnegie Hall' 3xLP £25
Incubus 8 LP £24
Martina Hackman 'I'm Not Your Man' LP £26
Cutting Edge 80's Various 80s Artists 2xLP £22
The Byrds 'Sweetheart of the Rodeo' LP £20
Now That's What I Call Classic Rock LP £16
Wu-Tang 'Wu-Tang Forever' 4xLP £38
Sheryl Crow 'Be Myself' LP £20
Billy MacKenzie 'Beyond the Sun' LP £20
Royal Blood 'How Did We Get So Dark?' LP £20 White Vinyl £24
Fleet Foxes 'Crack-Up' 2xLP £25
Foreigner 'Hits from 40 Years' 2xLP £20
Lindsey Buckingham & Christine McVie LP £18
Steve Earle 'So You Wannabe' 2xLP £24
Alison Moyet 'Other' LP £22
Lau 'Decade - Best of' 2xLP £24
Emerson, Lake and Palmer 'Works Vol.1' 2xLP £25
Emerson, Lake and Palmer 'Works Vol.2 2xLP £25
Bad Company 'Burnin Sky' 2xLP £25
Bad Company 'Run With The Pack' 2xLP £25
American Anthems 2xLP £22
John Mayer 'The Search for Everything' LP £22
Soft Cell 'Non-Stop Erotic Cabaret' LP £22
The Unthanks 'Diversions Vol.4' LP £22
The Amazons 'The Amazons' LP £20
The Charlatans 'Different Days' LP £22
Halsey 'Hopeless Fountain Kingdom' LP £24
Dua Lipa 'Dua Lipa' LP £22
Tom Petty 'Full Moon Fever' LP £22
Tom Petty 'Damn The Torpedoes' LP £22
T2 Trainspotting S/T LP £28
Manic Street Preachers 'Send Away the Tigers' LP £22
The Raincoats LP £16
The Raincoats 'Odyshape' LP £16
Linkin Park 'One More Light' LP £20
Blink 182 'California' 2xLP £28
Harry Styles 'Harry Styles' LP/12 Page Booklet £22
The Kooks 'The Best of... So Far' 2xLP £25
Resistance Radio 'The Man in the High Castle' 2xLP £22
Scouting for Girls 'Scouting for Girls' LP £20
'Singles' Original Motion Picture S/T LP/CD £30
Emily Barker 'Sweet Kind of Blue' LP £20
Erasure 'World Be Gone' LP £22
Kraftwerk 3-D 2xLP £30
Mod Anthems 4 Sides of Mods 2xLP £20
Fleetwood Mac 'Tango in the Night' LP £18
Fleetwood Mac 'Mirage' LP £18
Feist 'Pleasure' LP £20
T
hurston Moore 'Rock n Roll Consciousness' LP £20
Rem 'Green' LP £26
Barry Adamson 'Love Sick Dick' LP £15
Kasabian 'For Crying Out Loud' 2017 LP £20
Leftfield 'Leftism' 3xLP £30
Diana Krall 'Turn up the Quiet' 2xLP £25
Nick Cave and the Bad Seeds 'Lovely Creatures' The Best of 3xLP £25
Barry Manilow 'This is my Town' LP £22
At The Drive In 'Inter Alia' LP £20
Blondie 'Pollinator' LP £22
Paul Weller 'A Kind Revolution' LP £24
Sean Rowe 'New Lore' LP £22
Hawkwind 'Into the Woods' 2xLP £25
John Mellencamp 'Sad Clowns & Hillbillies' LP £22
Daryl Hall and John Oates 'Rock'N Soul Part 1 LP £20
David Bowie 'Heathen' LP £20
Bob Dylan 'Triplicate' 3xLP £38 * Deluxe Edition £50
Tom Hickox 'Monsters In The Deep' LP £18
T.Rex 'The Slider' 2xLP £30
British Sea Power' 'Let The Dancers...' 2xLP £28
Take That 'Wonderland' LP £22
Goldfrapp 'Silver Eye' LP Clear Vinyl 24
Royal Thunder 'Wick' 2xLP £24
Francis Albert Sinatra & Antonio Carlos Jobim LP £20
Nirvana 'Incesticide' LP £26
The Clash 'Combat Rock' LP £20
Rag'N'Bone Man 'Wolves' LP £18
Deep Purple 'Infinite' 2xLP / DVD £22
La La Land Soundtrack LP £24
The Rifles 'Unplugged Album' 2xLP £24



Dropkick Murphys 'Sing Loud, Sing Proud' LP £20
Jethro Tull 'The String Quartets' 2xLP £25
Paul McCartney 'Flowers in the Dirt' 2xLP £30
Steel Panther 'Lower the Bar' 2xLP £24
Mavericks 'Brand New Day' LP £18
Dying Fetus 'Descend Into Depravity' LP £18
James Blunt 'The Afterlove' LP £20
Jesus and Mary Chain 'Damage and Joy' 2xLP £25
The Doors '50th Anniversary Deluxe' 3CD / 1LP £45
Mastodon 'Emperor of Sand' 2xLP £28
U2 'How to Dismantle an Atomic Bomb' LP £20
U2 'War' LP £20
Deacon Blue 'Live at the Glasgow Barrowlands' 2xLP £24
British Sea Power 'Let the Dancers.....' LP £20
Miles Davis 'Sketches of Spain' LP £20
Johnny Cash 'At Folsom Prison' 2xLP £20
Guy Clark 'The Best of Dualtone Years' 2xLP £28
Iggy Pop 'Shot Myself Up' LP £22
Mallory Knox 'Wired' LP £20
Deep Purple 'All I Got Is You' LP £8
Max Richter 'Three Worlds' 2xLP £28
Circa Waves 'Different Creatures' LP £20
Miles Davis Quintet 'Freedom Jazz Dance' 3xLP £38
Joe Cocker 'The Life of a Man' Ultimate Hits 2xLP £22
Timothy B Schmit 'Leap of Faith' 2xLP £22
Buzzcocks 'Times Up! LP £18
Obituary 'Obituary' LP £20
Conor Oberst 'Salutations' 2xLP £28
Gary Clark Jr 'Live North America 2016' 2xLP £22
Counting Crows 'August and Everything After' 2xLP £28
Jarvis Cocker/Chilly Gonzales LP £24
Depeche Mode 'Spirit' 2xLP £25
Ryan Adams 'Prisoner' LP £24
Amy MacDonald 'Under Stars' LP £20
Renaissance 'Turn of the Cards' LP £20
Disturbed 'Live at Red Rocks' 2xLP £22
Bob Stanley & Pete Wiggs 'English Weather' 2xLP £30
Blink 182 'Buddha' LP £15
George Harrison 'All Things Must Pass' 3xLP Box Set £89
George Harrison 'Cloud Nine' LP £26
George Harrison 'Dark Horse' LP £28
New Years Day Concert 2017 3xLP £24
Grandaddy 'Last Place' LP £20
Alison Krauss 'Windy City' LP £24
Christine and The Queens 'Chaleur Humaine' LP/CD Blue Vinyl £24
Sleaford Mods 'English Tapas' LP Red Vinyl £18
Ed Sheeran 'Divide' 2xLP £25
Six Feet Under 'Torment' LP £20
Lower Than Atlantis 'Safe In Sound' LP £20
The Weeknd 'Starboy' 2xLP Red Vinyl £25
Bush 'Razorblade Suitcase' 2xLP £34
Rag 'n' Bone 2xLP £22
Status Quo 'Under The Influence' LP £25
Status Quo 'The Party Ain't Over Yet' 2xLP £28
Status Quo 'Don't Stop' 30th Anniversary Album 2xLP £28
Jethro Tull 'Stand Up' LP £22
Vant 'Dumb Blood' LP £22
Steve Winwood 'Talking Back To The Night' LP £20
Steve Winwood 'Arc of the Diver' LP £20
Steve Miller 'The Joker' LP £20
Pete Townshend - Ronnie Lane 'Rough Mix' LP £24
Pete Townshend 'Who Came First' LP £24
Tim Bowness 'Lost in the Ghost Light' LP £22
Iggy and The Stooges 'Raw Power' 2xLP £24
Alex Harvey and his Soul Band 'Shout' LP £20
Alex Harvey and his Soul Band LP £20
Alicia Keys 'Here' LP £20
The White Stripes 'Get Behind Me Satan' 2xLP £24
Peter Green Splinter Group 'Destiny Road' 2xLP £22
Stevie Ray Vaughan 'Texas Flood' LP £20
The Alan Parsons Project 'I Robot' LP £20
Judas Priest 'Turbo 30' LP £20
Train 'A Girl A Bottle A Boat' LP £20
Vaults 'Caught In The Life' LP £20
Moon Duo 'Occult Architecture' Vol.1 LP £28
Assassin's Creed 2xLP £28
Budgie Bandolier' LP £20
Budgie 'In For The Kill! ' LP £20
Budgie 'Never Turn Your Back....' LP £20
Robert Earl Keen 'Live Dinner' 2xLP £28
A Tribe Called Quest ''We Got It From Here' 2xLP £24
Jeff Healey 'Holding On' 2xLP £22
Portishead 'Portishead' 2xLP £28
Dusty Springfield 'In Memphis' LP £20
Dusty Springfield 'The Silver Collection' LP £20
Paul Weller 'Paul Weller' LP £35
Paul Weller 'Wild Wood' LP £35
Mike Oldfield 'Return to Ommadawn' LP £28
Meat Loaf 'Bat Out Of Hell' LP £22
Eurythmics 'Greatest Hits' LP £24
Pink Floyd 'Final Cut' LP £20
Pink Floyd 'Momentary Lapse of Reason' LP £20
The Replacements 'All Shook Down' LP £18
The Replacements 'Don't Tell A Soul' LP £18
The Replacements 'Please To Meet' LP £18
The Replacements 'Tim' LP £18
*******************************************************************************************
WE NOW HAVE AN EXTENSIVE RANGE OF SECOND HAND VINYL
7" and 12" Singles LPs 78s
POP/ROCK CLASSICAL
JAZZ COUNTRY VOCAL
INSTRUMENTAL SCOTTISH
from only £1.00.......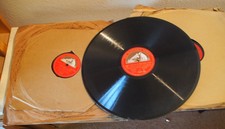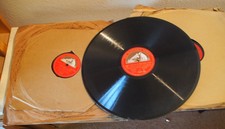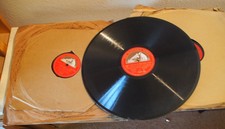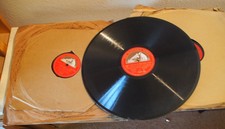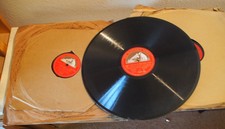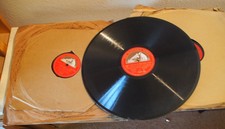 Record Players now in stock from ONLY £45 !!!!
GPO Stylo £45
If a loved one has a record collection or they want to dip their toes into the vinyl scene,
then try the new Stylo.
Be one of the first to enjoy the 'back-to-basics' record player. It has a switch to select standard speeds 33/45/78 and features built-in speakers, a play/pause lever, an LED blue pilot lamp illuminates to indicate the volume level as you turn the knob.
Suports 3 speeds - 33/45/78 RPM
Ruby Stylus
Aux In 3.5mm for headphones/external speaker connection
Belt drive
Built-in stereo speakers
Play/pause lift receiver
Volume adjust with blue LED indicator
Size: 330mm x 280mm x 115mm
********************************************************************************************************
GPO Attache £90

Stylish, lightweight and available in a range of colours the suitcase record player makes it simple for you to play your vinyl wherever you are. Made of wood and bound in leatherette this briefcase styled record player features built in stereo so you can tune in without needing a speaker system.
Features:
Portable briefcase turntable player, enjoy music anywhere anytime!
Built in twin stereo speaker, enjoy high the popular design combine fashion and elegant,
Analogy output: RCA connectors L/R
Digital output: USB port
RPM records: Speed 3 (33,45,78 RPM)
Record your vinyl to a USB stick (supplied in the box)
Available in vintage brown, pillarbox red and sky blue
Accessories: instruction manual, power supply and USB recording stick
1 year warranty
**********************************************
GPO Memphis £140
A VINYL TURNTABLE, MP3 PLAYER, FM RADIO AND CD DECK

Bringing style to the vinyl revival, the GPO Memphis is a big personality formed from the American '50s era. This product offers flexibility and versatility, to bring all of your music collection under one hood; this is a must have for any music fan! Convert all your LPs and CDs to MP3 format, then save them to an SD card or USB stick.
***********************************************************************************************************
VISIT OUR EBAY SHOP FOR AN EXTENSIVE RANGE OF